Posted on | May 17, 2008 | No Comments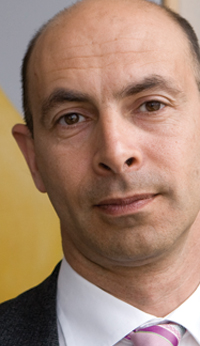 Matt Kinsman at Folio has a good interview with UBM CEO David Levin on what's up with the dearly departed CMP brand. If you've been following the ordeal, there are a few nuggets in there, but Levin for the most part does a poor job at communicating vision–and he had a golden opportunity in this interview to do it.
He explains the history of the breakup of CMP into four new, independent brands, reporting directly to him. He doesn't talk directly about the Steve Weitzner departure and Kinsman didn't ask him apparently why he let his former CEO walk to a direct competitor, Ziff-Davis Enterprise. That story will come out some day, and I'm sure it's a hum-dinger.
But for now, it really would have been nice for Levin to amplify this comment.
The move we've been making is how to change from a defensive-posture magazine company to a front-foot forward marketing services company. That involves moving the culture quite a long way.
We know a little bit about how one of the new companies, TechInsights, is doing it. But we don't know mu

ch about the other companies. It's still a publishing business, at least the way the world looks at them. In the new companies, I don't see companies like Oracle or HP hustling over to inquire about these marketing services. They do a pretty good job already. What they want is channels and audiences. Perhaps, however, the opportunity is from SMBs and startups. I get the logic, but I'd love to see some anecdotes.
Additionally, Levin–who is a supremely bright guy, by the way; I've seen him in action in meetings–makes the point that "CMP" as a brand was something the audience didn't relate to. I couldn't agree more. But for a time, many advertisers bought not only the titles but the CMP reach through the "builders, sellers, users" approach the company had some while back.
So why then go onto to say:
When I presented this to customers they said, 'Great, we like having a large media partner called UBM, we like the scale, we like to the combination of scale and focus.' No other group has the same sort of structure.
Bottom line on the Folio article is that it sheds a little more light on the UBM strategy (thanks, Matt) but we'd like more from Levin. If he really is re-inventing a publishing outfit as a marketing-services company (and there's plenty of competition there), show us a bit more.
Media, as we knew it, is dying, but you guys still have the crown freakin' jewels: audience. How are you going to make that work?
Comments