Posted on | May 18, 2007 | No Comments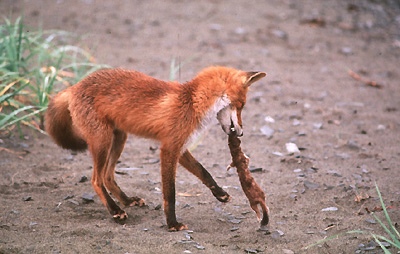 I spent much of Thursday this week in the warm embrace of Google-ians (Google-ites?) down at the Googleplex in Mountain View. Some folks from the San Francico and San Mateo offices of CMP ventured there to listen to their media-partnering pitch and what the company's up to. A lot of what we heard is off the record, but it's not surprising if you've followed the company.
I'll say this up front: I'm a big Google fan. I understand the search monster is trying to take over the world, but at this moment in history, they're doing what needs to be done in the evolution of information. That said, I really felt like a hen in the fox house.
Google's ad-based model is well known and exceptionally successful and it's really only in its nascent phases. Coming down the pipe or improving will be Google radio ads and Google video ads. Served the same way the keyword ads are: simple, sweet and auction-based.
The part of my brain that says "hot damn" to that kind of enablement gives way for a moment to the other side that says: "We're dead." We already have issues with Google AdSense because in some of our Design Lines companies can evade the high-priced sponsorship model (hey, someone's gotta pay for great content) by using Google AdSense at a much lower rate and getting on the same DesignLine. Obviously you get what you pay for, but you've gotten on a DesignLine when you otherwise might not have. We could bar Google AdSense from our sites, but it's incredible free revenue. As any crack mother knows, it's hard to quit.
So they're reaching out to traditional publishers. It's a good idea. It helps you think about how we can get out of own way online, which is a big problem. But at the end of the day, you know the fox is just licking its lips waiting until you pull up lame.
Comments